March 18th was Transit Driver Appreciation Day but given the early morning earthquake we focused our communications and efforts on resuming service. It's a day late but we hope you'll join us in saying thank you to our many dedicated operators.
During this time of social distancing and continuous news about the Coronavirus, it seems even more appropriate to take a moment and acknowledge our operators as part of national Transit Driver Appreciation Day. Transit is a vital part of the community, for many of our residents it is their only way to get around. Reliable, responsible and safe service is an essential part of getting people where they need to go, and it couldn't happen without our terrific operators. Today we thank them for how they care for their riders and the community in big ways and small, during times of both crisis and calm.

As a part of UTA's appreciation efforts, we'd like to introduce you to some of our operators so you can get to know the diverse and dedicated folks that keep things running. If you are not riding at this time because your school is closed or your employer is encouraging telecommuting, you may not be able to express your appreciation in person. In this case, we invite you to show your gratitude for your operator online by sharing a story of when you saw them express care for you or another rider. We could all use some positive stories right now, so please share and use #TransitDriverAppreciationDay20.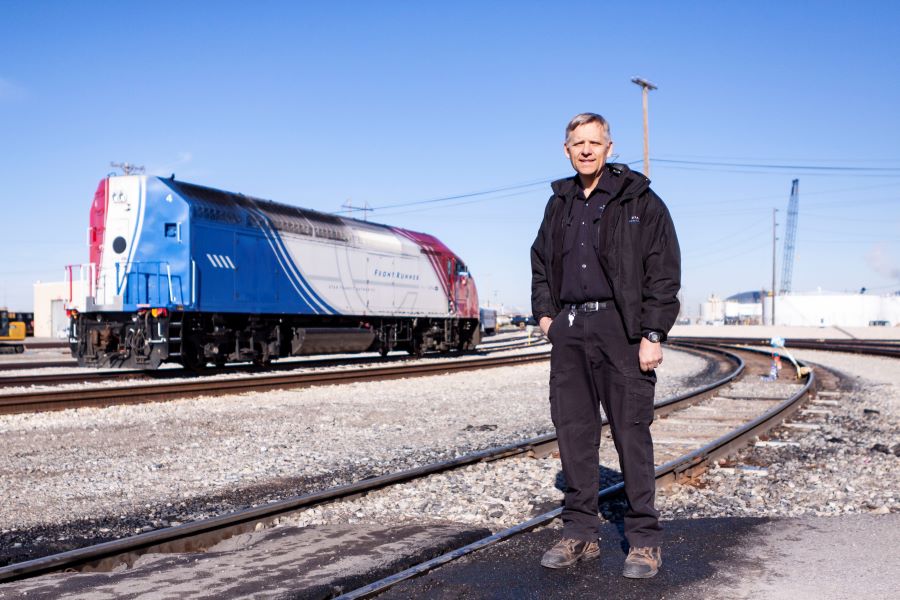 Ron Haroldsen - FrontRunner Engineer
Like many of our operators, Ron has had an eclectic career. Originally from Idaho, Ron grew up working on the family egg farm and moved on to pet food manufacturing, where he held a variety of positions. In 2015, he decided to leave his manufacturing management career behind and follow his childhood dream of driving a train.

For the past four-and-a-half years, Ron has thoroughly enjoyed operating FrontRunner trains. He loves the challenge of maintaining a schedule and getting to know his passengers.


Bobby Hulett - FrontRunner Engineer
Bobby was born in Germany and moved around a lot with his military family. He ended up graduating from Box Elder High School in Brigham City. He has worked as motorcycle drag racer, motorcycle mechanic and heavy equipment operator. He joined UTA in 2011 and has become a dual certified conductor and engineer.

He loves engaging with riders, especially during the Ogden Twilight Concert Series, when it's common for him to give out high-fives and get UTA cheers in return.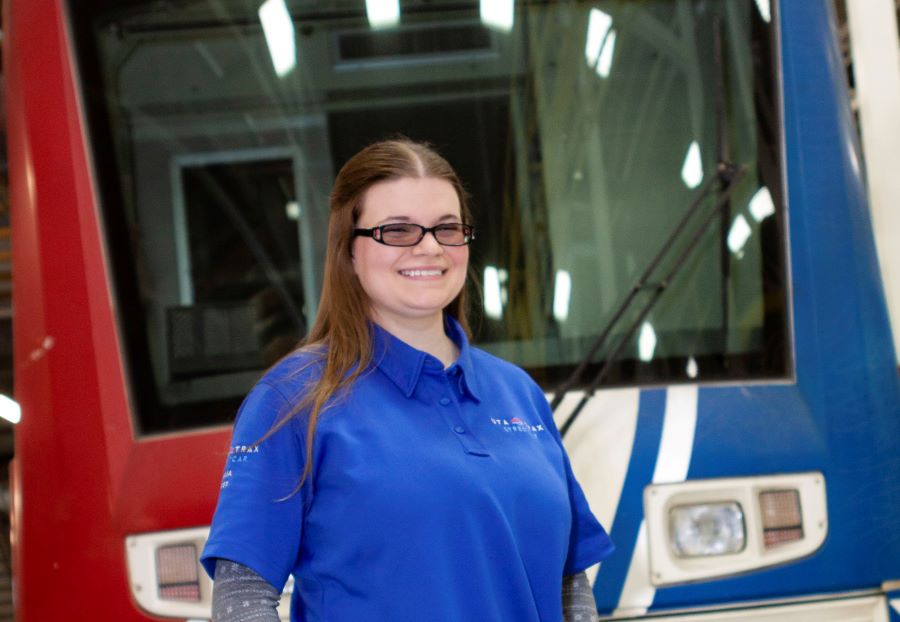 Julia Robertson - TRAX Operator
Julia always knew she wanted to work for Utah Transit Authority. "They had an amazing reputation," she says. "It took a couple of months to get hired as an operator, but it was so worth the wait. UTA is a good, steady job, and I love operating trains. It is really fun doing something different than I have ever done before."

Julia has been working at UTA since 2016 and has enjoyed every minute of it. She gets to boast that she runs a train for a living. She also enjoys working with great people who have become her lifelong friend.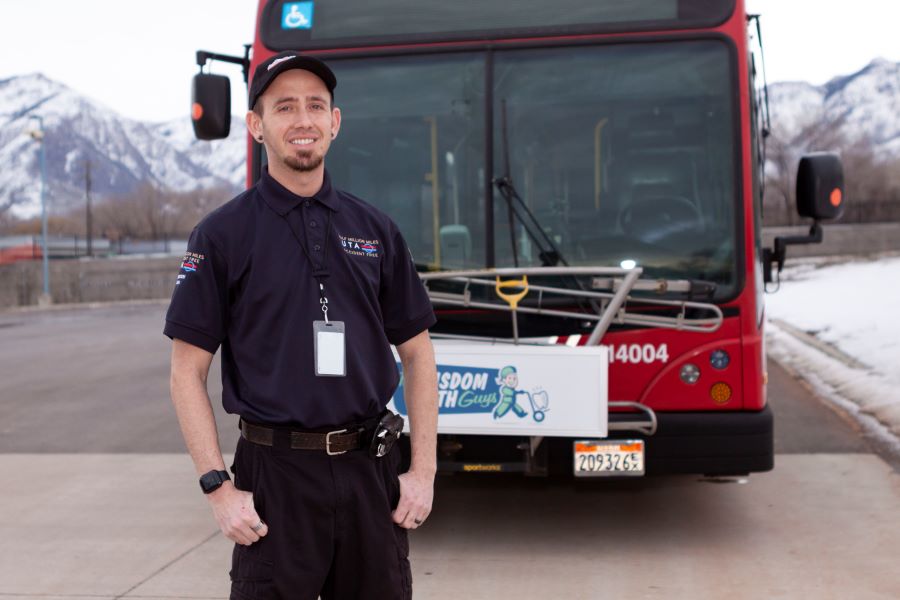 Brenden Lund - Mt. Ogden Bus Operator
Brenden is a Utah native, growing up outside of Richfield, Utah. He began his career as a paramedic before eventually becoming an Assistant Manager at a nearby Home Depot. After a couple of years, Brenden needed a change of pace so he began operating a University of Utah bus to prepare him to work at Utah Transit Authority.

For the past eight years, Brenden has enjoyed working as a FrontRunner Engineer, as well as a bus operator in Salt Lake and Ogden. He loves driving big vehicles and getting to know his riders. "Coming to work isn't about the paycheck. It's about building long-lasting relationships with my customers. I learn so much about what people go through. That helps me to not take life for granted," he says.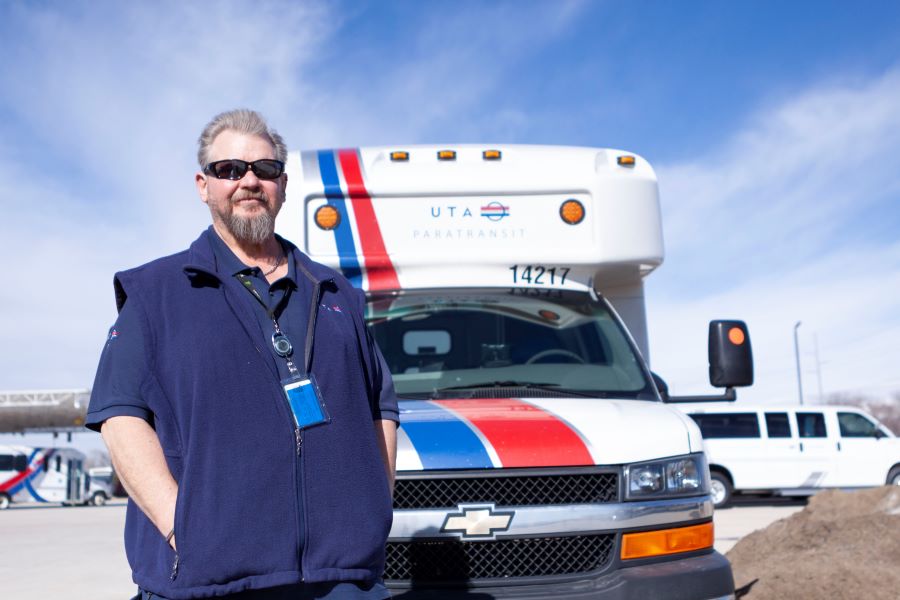 Troy Cawley - Paratransit Operator
Troy was born in Utah before living in California, Maryland, Florida and Minnesota with his father, who was in the U.S. Navy. He eventually followed in his father's footsteps and pursued career as a firefighter and welder for the Navy. After many years, he decided welding was a young man's game, so he hung up his helmet and pursued a career as a UTA bus operator.

For the past five years, Troy has truly enjoyed going to work. He loves playing his part in bringing a little happiness to his passengers. He works to make sure his passengers are comfortable and on time every day so that their experience is always a good one.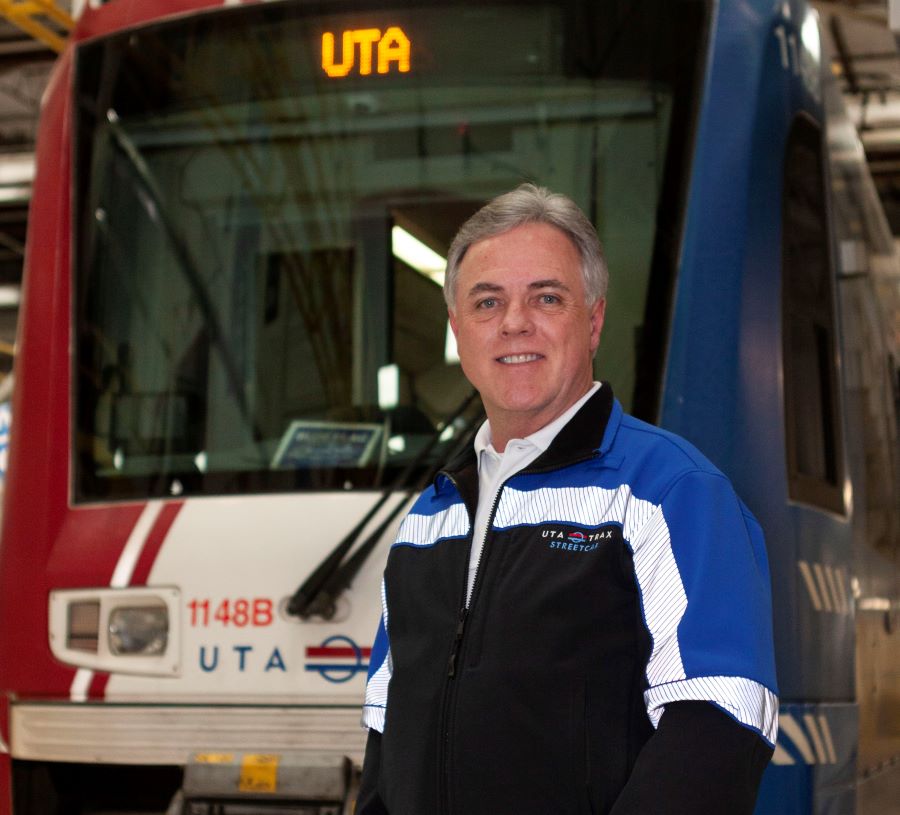 Phil Torkelsen - TRAX Operator
Phil worked as a salesperson for over 20 years in San Francisco and Utah before turning his eyes toward UTA. He had heard great things about UTA from family members who had worked there.

He started driving buses for the Salt Lake Service Unit, before moving to TRAX in 2018. Phil says, "My family and I have a lot of civic pride in what we do. We get people where they need to go. It really makes us feel like we are part of the community."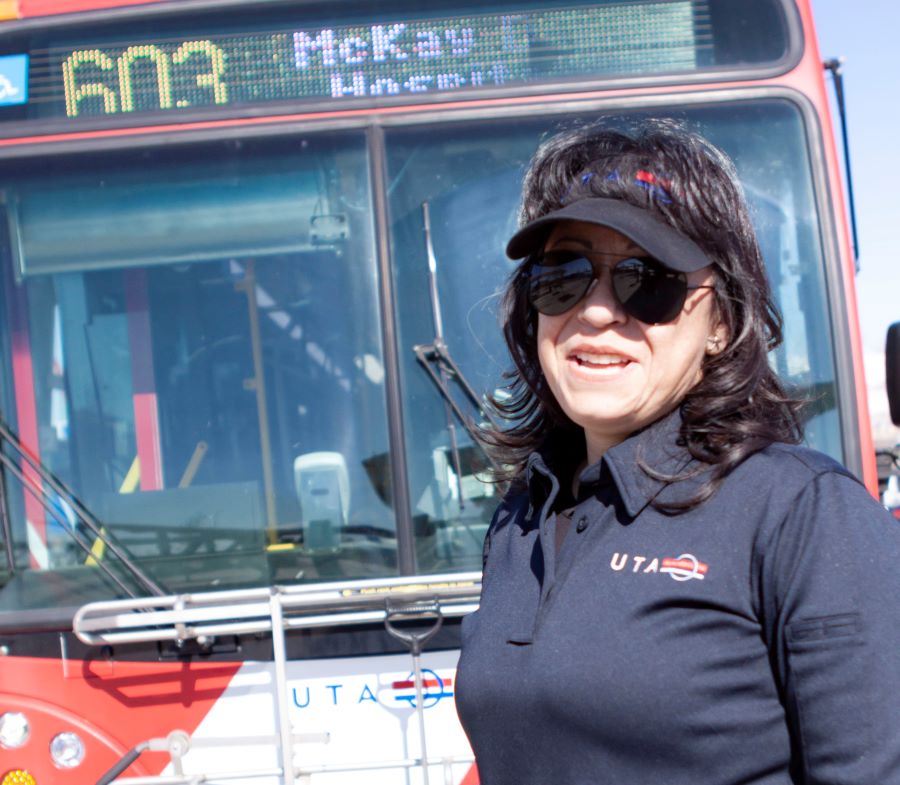 Katya Walker - Mt. Ogden Bus Operator
Katya was born in Mexico and came to California when she was ten years old. She attended high school and college there, and then followed a cousin to Utah.

She saw a bus operator position in the newspaper, but she didn't know anything about operating a bus. Luckily, her next door neighbor was a semi-truck driver and helped her study to get her CD license. The rest is history. Eleven years later, Katya has learned to master the bus. She says, "The whole bus is the customer. You have to make sure you listen to what the bus needs as you corner, go down a hill or drive in the snow. You have to answer questions, calm people down and help riders." A good example of Katya's dedicated service is when she wheeled a visually impaired rider from the bus to FrontRunner and helped him get situated on the train before returning to her bus.

We appreciate our operators and are sure that you do, as well. Take a moment today to say thanks online and use #TransitDriverAppreciationDay20 in your post.

If you're interested in becoming a UTA operator, see www.rideuta.com/applynow.