Check out our new late night UTA On Demand service pilot in Salt Lake City, running Thursday, Friday and Saturday nights from 10 p.m. to 4 a.m. through September 4. For details visit www.rideuta.com/latenight.
UTA On Demand
UTA's On Demand service in southern Salt Lake County becomes a permanent service on August Change Day, August 8th! This service will replace several Flex routes in the service area including Flex Routes F504, F546, F547, F518. Riders currently riding these Flex routes can download and book a ride using UTA On Demand by Via in your preferred app store.

August Change Day also brings a new app! Riders in the service currently using UTA On Demand by Via will need to download the new and improved app called UTA On Demand. Your account will still be active and can log in as usual. Riders downloading the app for the first time on/after August 8th, you'll go directly to UTA On Demand in the app store.

This on demand service is an innovative form of transportation that connects riders with other transit services as well as to other local destinations in the community. This technology matches multiple riders headed in a similar direction into a single vehicle, with routing that allows for quick and efficient shared trips without lengthy detours or relying on fixed route schedules.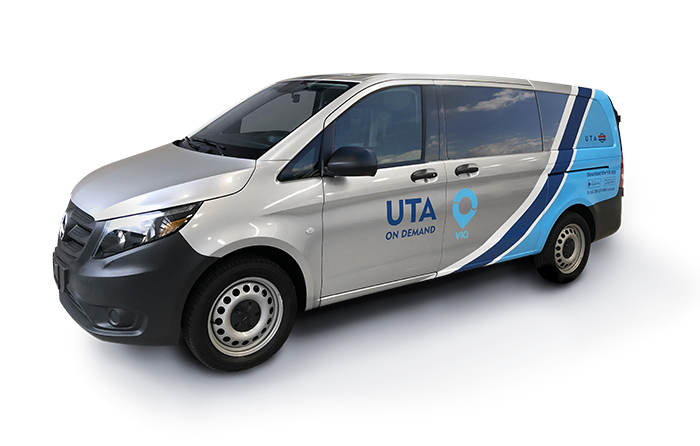 The UTA On Demand by Via pilot services about 65 square miles in the cities of Bluffdale, Draper, Herriman, Riverton and South Jordan. The pilot service area includes seven TRAX and FrontRunner stations and will help UTA study effective first-and-last mile connections to our bus and rail services.

Your trip must start and end within the designated service area. After booking a ride, the app will display the pick-up location where the vehicle will meet you. Via is a corner-to-corner service, so you'll be picked up and dropped off close to your final destination.

Take a look at the service area map below: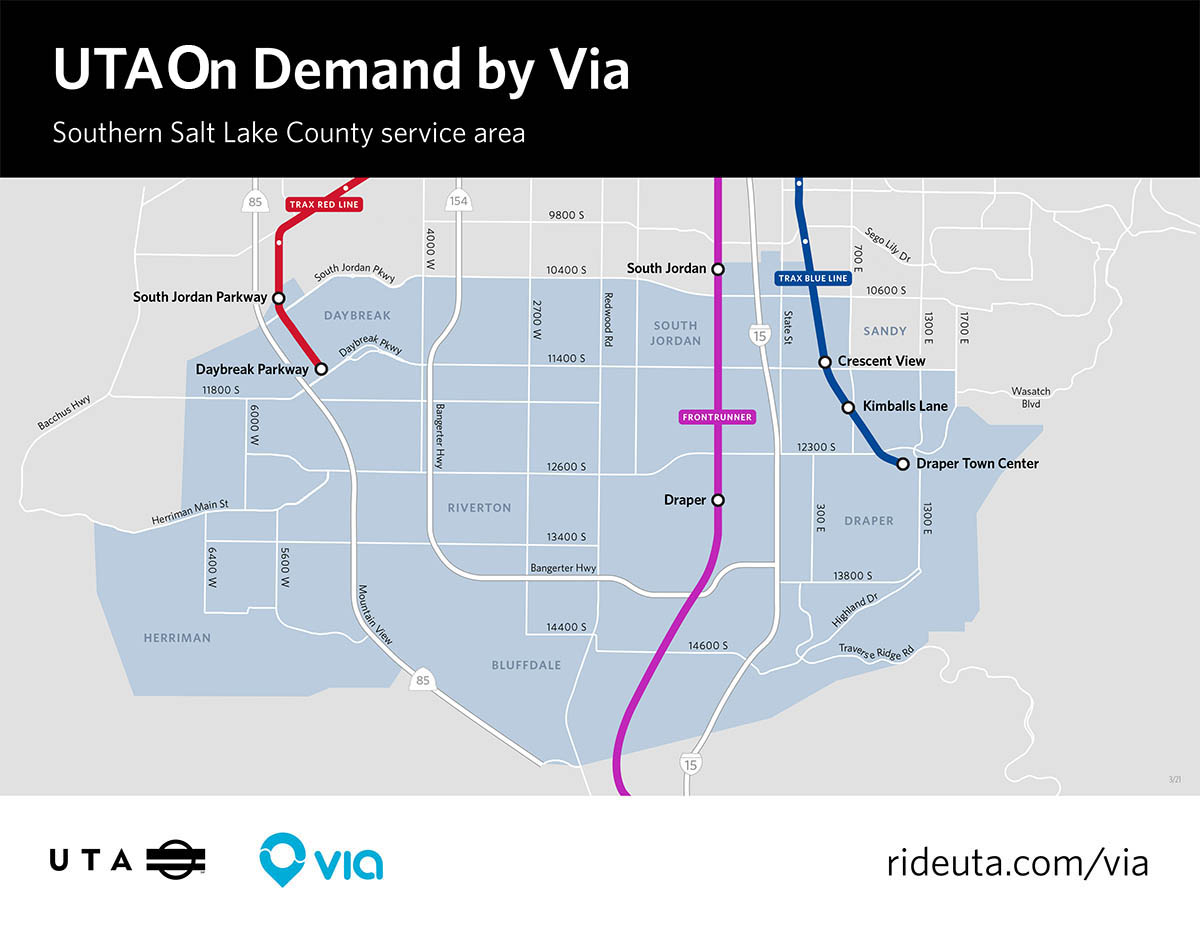 Try UTA On Demand by Via Today!
Try UTA On Demand by Via and get your first two rides FREE! Use promo code: RIDEVIA in the Via app. Here's how it works: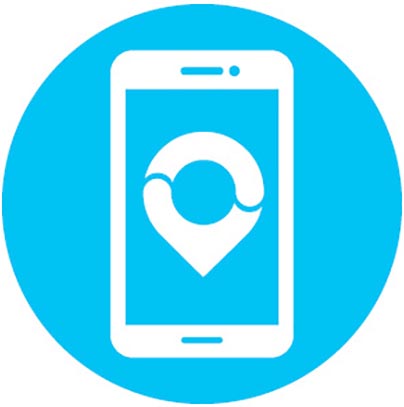 Download the Via app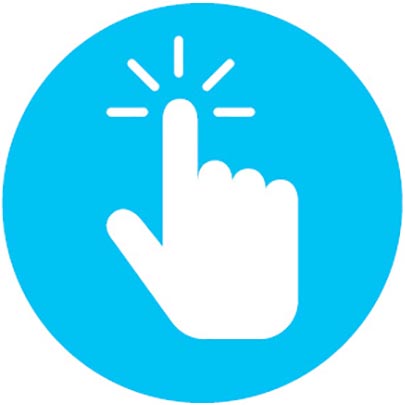 Request a ride – we'll pick you up nearby in minutes!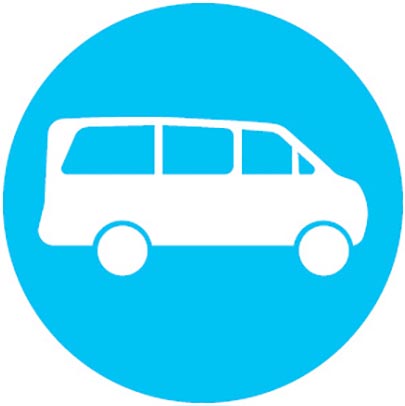 Get in and go!

The regular adult one-way fare is only $2.50, so grab your friends and take a ride!

Riders who use mobility devices can request a ride from an accessible van by selecting wheelchair accessibility in their profile. Once turned on, all your trips will be booked for an accessible vehicle.

If you don't have a mobile phone you can get help booking a ride by calling 385-217-8191. You may also use this number for questions about the Via app or any other questions regarding Via's services. Or send a message to Via's rider support at support-slc@ridewithvia.com.
How to Pay
You can pay for your ride in the Via app using a credit or debit card, FAREPAY card, or passes like the Eco Pass or Student Pass linked to your account, which can be added in your app or added to your account over the phone, just call 385-217-8191.

You can also pay using valid UTA Paper/Mobile tickets or passes by selecting: 'UTA Paper Ticket or Transfer' in the app under Payment Methods* and show your paper or mobile ticket when you board. For more detailed ways to pay, visit Via's help center. *Excludes cash and tokens.
Requesting Rides from UTA TRAX and FrontRunner Stations
UTA TRAX and FrontRunner stations have designated pick-up/drop off locations. If you're catching a ride from a station please find this sign for quick pick-ups and drop offs.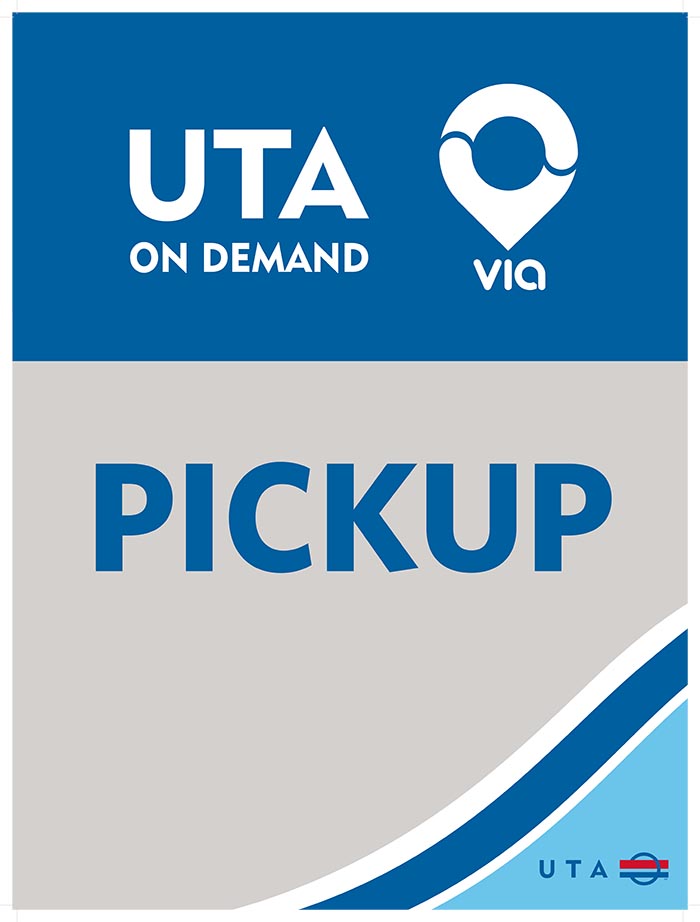 To provide feedback on the service or UTA specific questions, please contact UTA customer service at 801-RIDE-UTA (801-743-3882) or at rideuta@rideuta.com.

To get help booking a ride, questions about the Via app or any other questions regarding Via's services you can call 385-217-8191 or send a message to Via's rider support at support-slc@ridewithvia.com