Have any questions or concerns?

Project Overview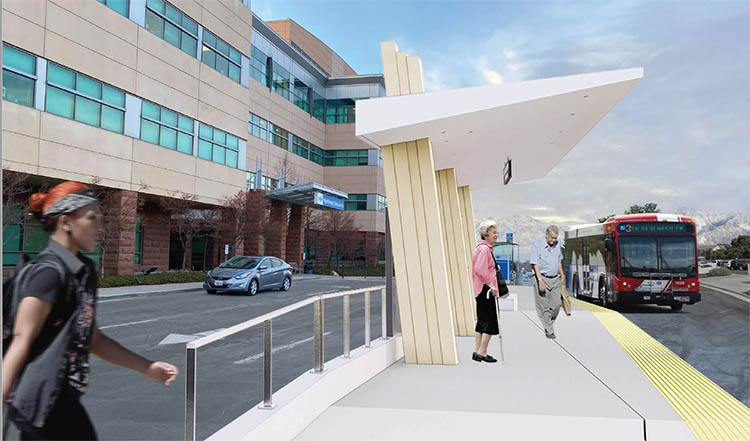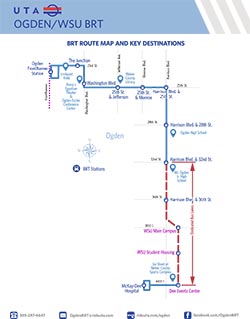 Bus Rapid Transit or BRT combines the capacity and speed of light rail with the lower cost construction of an integrated bus system. Once complete, Ogden BRT(formerly route 603) will provide riders a clean-air ride in an electric bus from the Ogden FrontRunner Station, through downtown, along dedicated bus lanes in the center of the road on Harrison Boulevard and through the Weber State University campus, and to McKay-Dee Hospital. When operational, riders will be able to catch the bus every 10-15 minutes on weekdays and 15-30 minutes on weekends. The project will benefit the community by reducing vehicle trips, supporting the economy and providing transportation choices.

Download Quick Facts

Download Frequently Asked Questions
Transit Improvements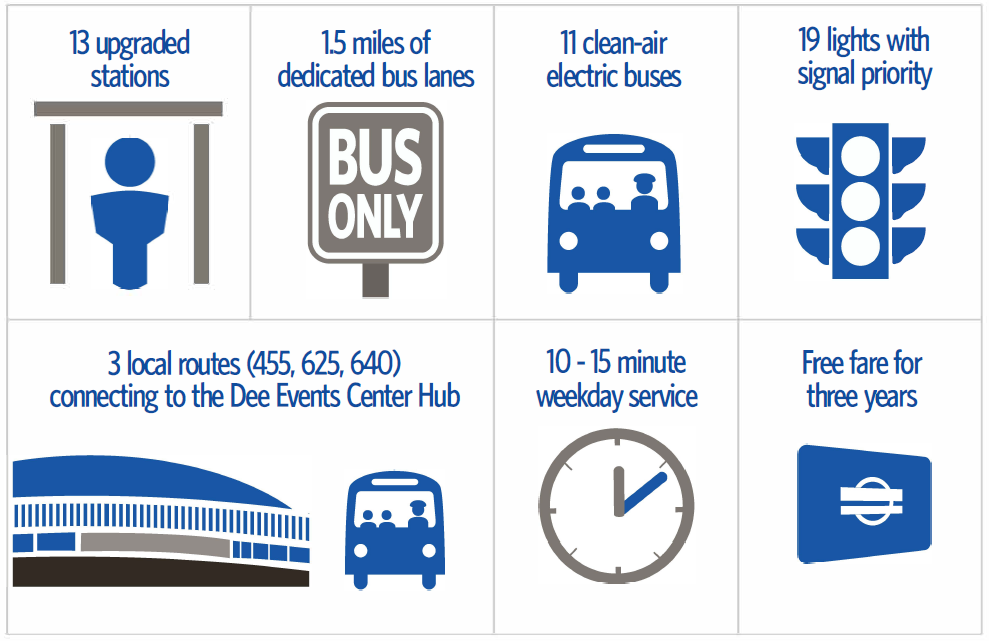 Roadway/Pedestrian/Bike Improvements
23rd Street
Road reconstruction


Washington Blvd
Road reconstruction & pedestrian crossings    


25th Street
Road reconstruction
Harrison Blvd
New widened roads, pedestrian crossings
& adding turn lanes on 32nd & 36th Streets

WSU Campus
New shared use path with road reconstruction
pedestrian crossings and bike lanes

4400 South
Road reconstruction

Construction
Utah Transit Authority, Jacobs Engineering, AECOM, WCEC, and Stacy and Witbeck have partnered to design and construct the Ogden BRT line over the next three years. Project segments will be constructed simultaneously in multiple locations to ensure project completion in a timely manner.

Updates this Week:
The final phase of road reconstruction is nearing completion in the center of Washington Blvd. between 24th and 25th streets, with final paving planned for July 16. Two lanes of traffic are maintained in each direction. Station platform work continues southbound.
Weber State University: sidewalk/stairway/retaining wall/utilityinstallations and station platform construction continue oncentral campus. Utility work is underway at 4400 S./Harrison Blvd., with 4400 S. closed for this work. BRT corridor clearing and grubbing is underway between the Dee Events Center and 4225 S.
As a precursor to BRT construction, an Ogden City water line replacement continues on Harrison Blvd. between 32nd and 36thstreets.
As a precursor to BRT construction, an Ogden City water line replacement continues on 25th Street between Adams Avenue and Van Buren Avenue
Construction Timeline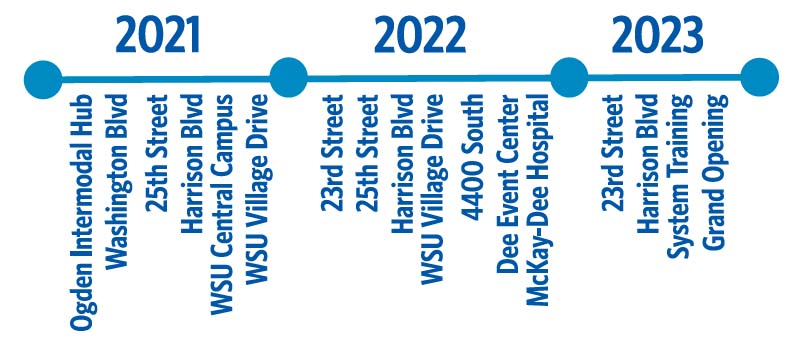 Project Partners

Funding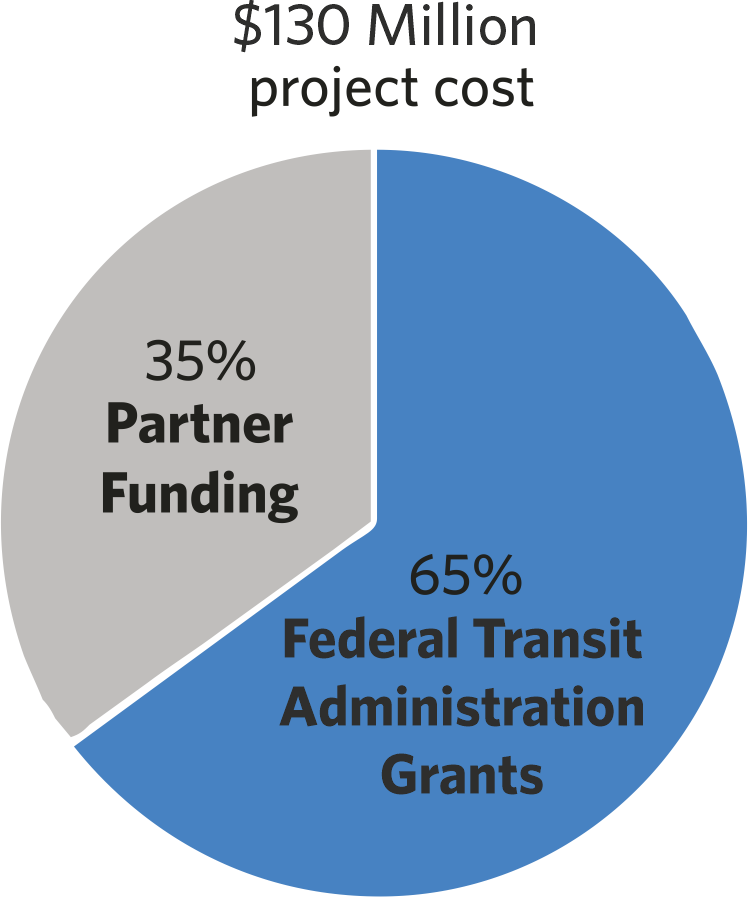 Get Notified
To stay up to date on the latest and greatest news about construction and the Ogden BRT, we suggest you take advantage of these great resources during this project:
Environmental Assessment
An Environmental Assessment (EA) was completed for the project in 2019. The purpose of the EA was to identify the environmental effects associated with project construction and operation and to provide agencies and the public an opportunity to review and comment on the effects of the proposed project. The EA evaluated impacts to socioeconomic, environmental, and transportation conditions in the project area and what further actions or mitigation could be implemented to address the identified impacts.
Finding of No Significant Impact
Environmental Re-Evaluation