Service started today on UTA's first trolley bus. The trolley runs on route 628, serving Layton and Clearfield FrontRunner stations, restaurants, shopping, hotels, medical centers and other community resources. Known as the Midtown Trolley route, route 628 is sponsored by local businesses and is free to riders.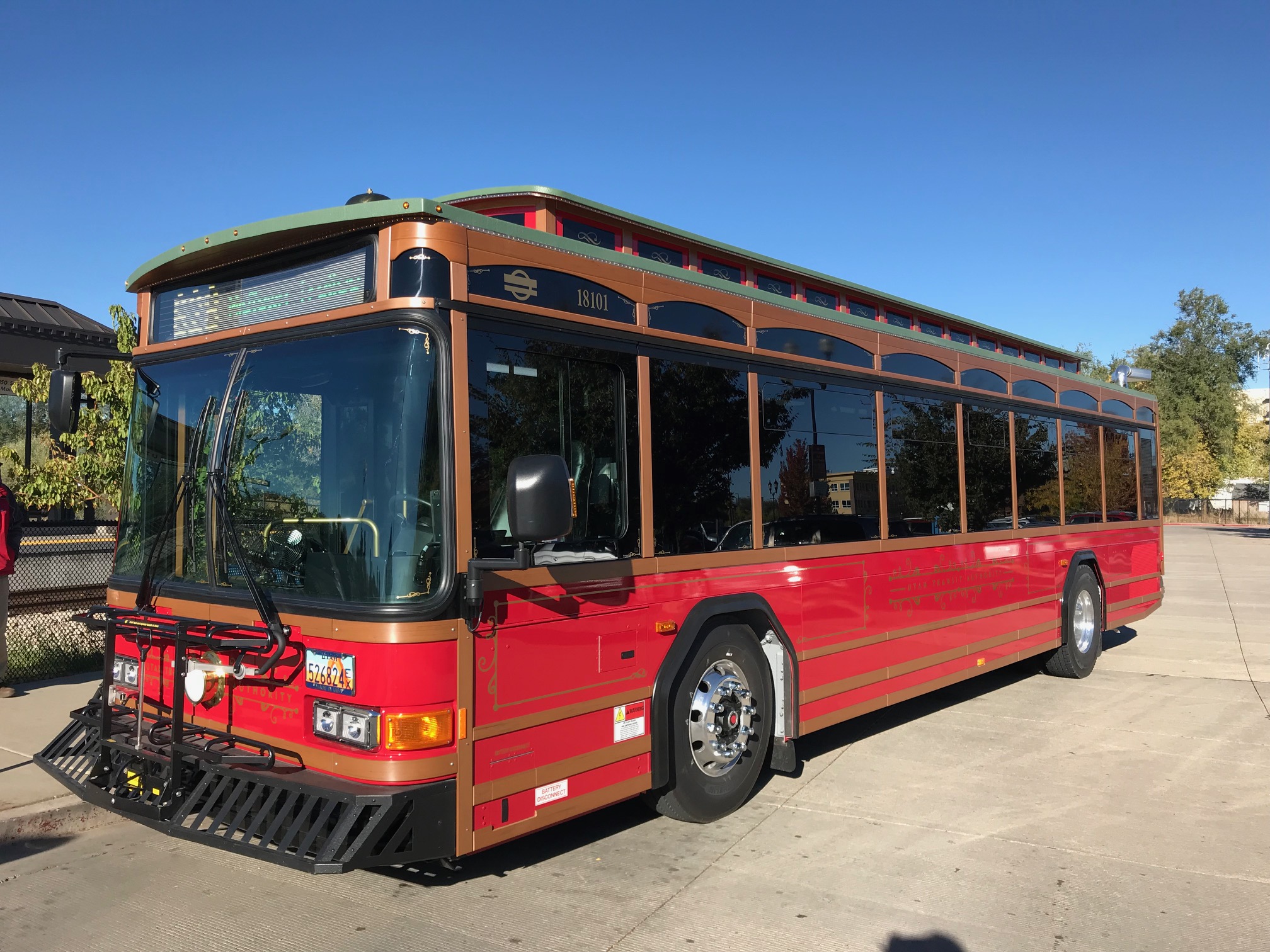 The trolley bus was built by California-based bus manufacturer Gillig and customized by Cable Car Classics. It features trolley-style flourishes in red and gold, with wooden seats inside. Three other trolley buses will be added to the fleet in coming months and will serve Weber and Davis county routes. The project is supported with funds from Prop 1, a 2015 sales tax increase designed to fund public transportation, road, sidewalk and trail improvements.
"As you can see, these trolley buses are one of a kind and are sure to become an icon in the city," said UTA Interim Executive Director Steve Meyer. "I look forward to seeing them on this Midtown route and other routes in the future as we continue to partner together for the citizens of our communities."
Davis County Commissioner and UTA Board of Trustees Member Bret Millburn said the trolley route has been instrumental in helping commuters reach FrontRunner and tourists access hotels and the Davis County Conference Center.
"It's amazing what we can do and how we can work together here in Davis County," Millburn said, who said the project was emblematic of Davis County's motto, "Connecting You".
Layton Mayor Bob Stevenson thanked local businesses that have supported route 628 by sponsoring the free fare. Ridership on the route has increased by 92 percent since it opened two years ago, and it currently has 442 average daily boardings.
"We're grateful to the business community," he said. "Hopefully with what we're doing as a partnership, it will help grow your businesses."