SpyHop is a digital media arts center in downtown Salt Lake City that provides classes for Utah youth to learn media production skills. Celebrating 20 years this year, SpyHop has become an integral part of the thriving creative community in Salt Lake City. With programs in film, audio, music and design, SpyHop welcomes kids to come and learn new crafts and polish old talents.

Students are able to take advantage of the programs offered at SpyHop after school and during the summer. Most classes are offered for free, and a staff of mentors and teachers helps students learn new art forms, perfect their skills, and find ways to advance their craft into career or higher-learning potential.
Hey Transit
At their current location on 700 South and West Temple, SpyHop students and staff are in a prime position to ride UTA to and from their programs and work. The location is close to Courthouse TRAX station, which is accessible using the Red, Blue, or Green lines. It is also next to several bus routes, including Route 200. Given this, UTA has become the first transportation choice for several SpyHop participants.

"We try and encourage our students to ride transit to their classes. Often they will come to us with a class that they want to take but don't have the option of driving a car here. Once they get on and learn UTA's system, it almost becomes second nature for them," says Beth Branson, Development Director at SpyHop.

The natural cohesion between UTA and SpyHop will become stronger in 2020 as the program moves into a new facility on 900 South, which is currently under construction. The building will be right across the street from the 900 South TRAX station, saving students a walk and further enticing them to ride UTA instead of driving from Ogden, Provo, or points in between.

Access to transportation is one of the most important elements of choosing where to construct the new building, either as a business, organization, or individual. SpyHop feels that their new location will check that box, along with providing their students with a more open and interactive space to foster their best, brightest, most creative ideas.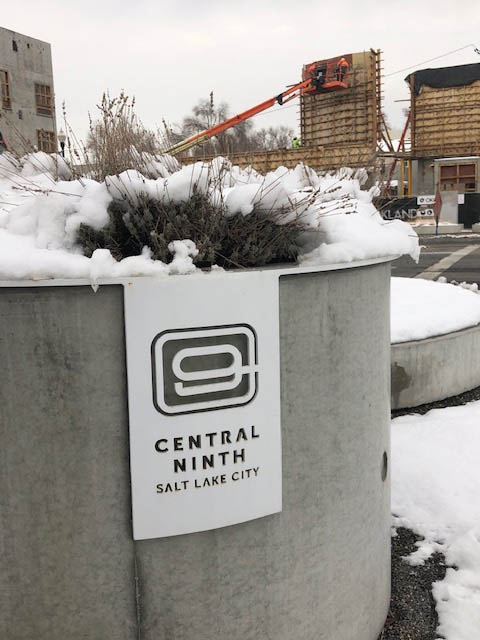 Building Careers
The program serves kids between the ages of 9-19, and many take several courses during their time there. As they enter adulthood, they have the skills to pursue careers in their areas of interest.

"Since our organization is only twenty years old, we don't have a lot of students who are big name stars … yet," says Larissa Trout, Director of Marketing and Community Relations. "We have several students who work in audio production and the movie and music industries. A lot of our staff ends up coming back to work as mentors here, helping the next generation of students find their voices."

If you or someone you know is interested in participating with SpyHop, you can apply at their website at www.spyhop.org. You can find information there about their programs and how they can help you achieve your media production dreams.

Community Rides is a monthly UTA feature that highlights organizations around the state of Utah and how they use UTA to accomplish their goals. If you are interested in participating in the program, please visit our Community Rides page.
About the Author
Samantha Aramburu currently works as the Community Relations Specialist at UTA. She is a graduate of BYU with a B.A. English and an almost-graduate of the University of Utah with an M.P.A. Reading is kind of her thing, as are most dogs.