@RideUTA with questions or concerns.

The shutdown will allow construction teams to safely work on a section of double track being added between 300 East and 500 East. The addition of this passing track will allow the S-Line to serve stops every 15 minutes instead of every 20 minutes.

The addition of the double track was made possible thanks to funding provided by Salt Lake County and the Wasatch Front Regional Council. The increased frequency will help the S-Line keep pace with the rapidly developing neighborhoods surrounding it. Since the line opened in December 2013, the South Salt Lake and Sugar House area of Salt Lake City have experienced significant growth, with the addition of more than 1,000 residential units and over 2 million square feet of redevelopment.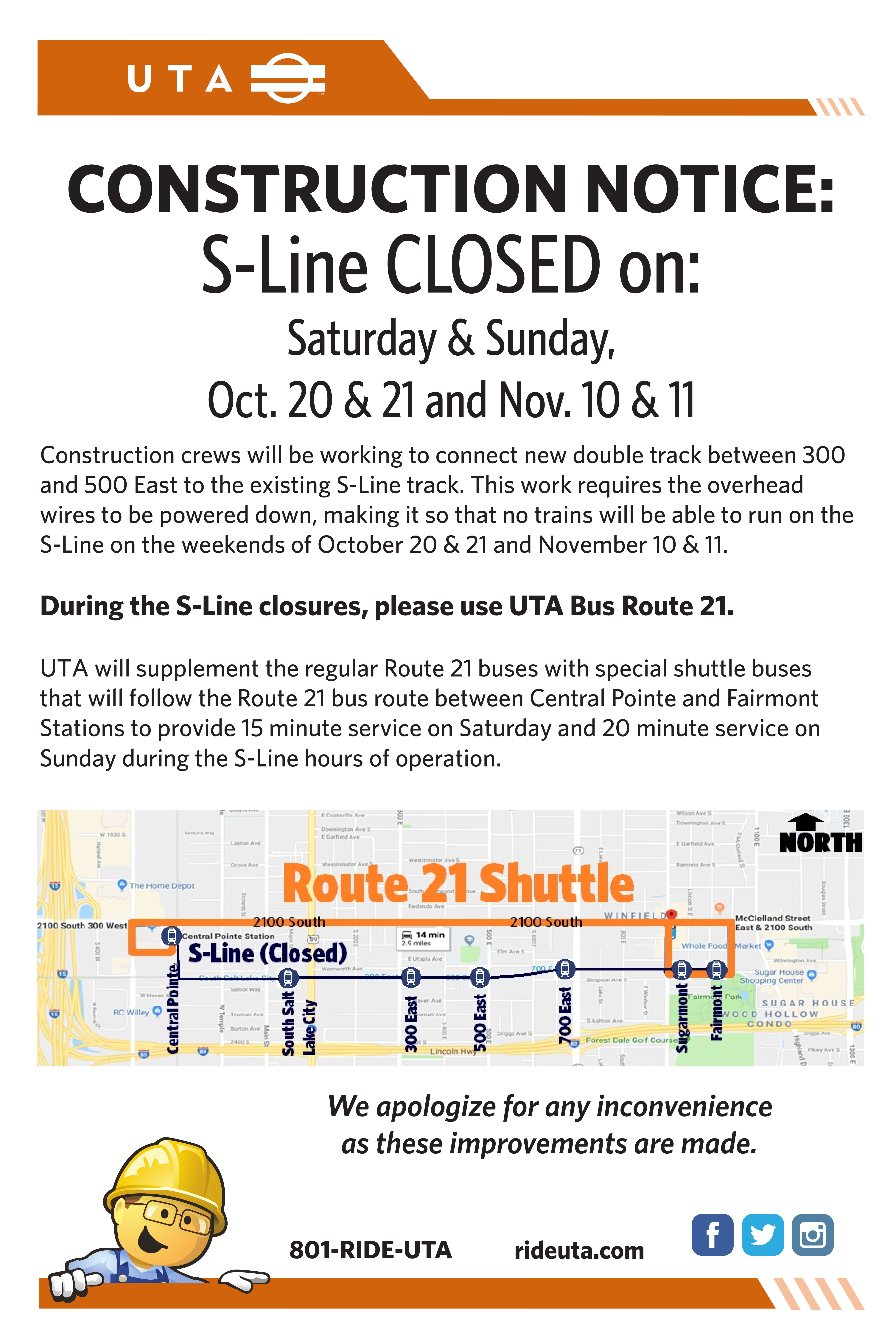 Please note that the S-Line will be closed this weekend, Saturday, Nov. 10 and Sunday, Nov. 11, as we add sections of double track to the streetcar line. Buses will serve Fairmont, Sugarmont and Central Pointe stations as well as route 21 bus stops in between those points. Please contact us on Twitter at