CAROLYN M. GONOT
Executive Director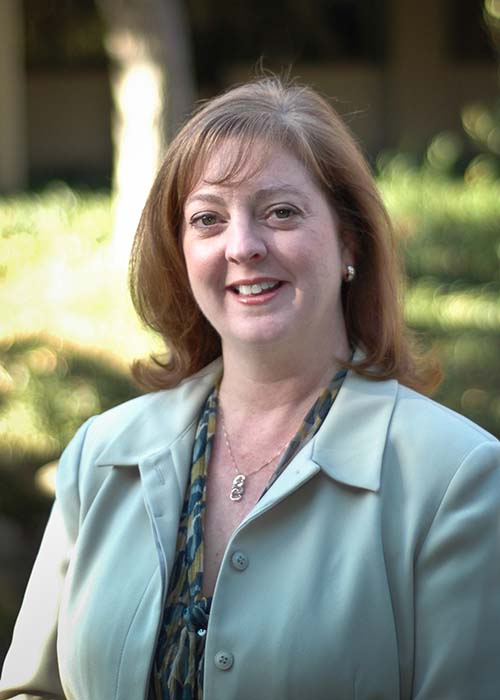 After coming to UTA in August 2019, Gonot spent more than 22 years at Santa Clara Valley Transportation Authority (VTA), Carolyn Gonot has held various executive management roles with responsibilities that ranged from planning and policy to asset management to major capital project delivery. The areas Gonot has managed include: engineering, construction, public affairs, grant management, real estate, joint development, fund programming, customer service, long range planning, transit planning, transportation policy, highway design and construction, and express/toll lane management.

As VTA's Chief Engineering and Program Delivery Officer, she was responsible for managing a series of light rail and systems engineering projects on track to meet the Super Bowl 50 timeframe. She has also been leading the effort to implement a series of condition assessments to define ongoing state-of-good repair needs for the light rail and bus system. She has also been responsible for delivering the $2.4 billion, 10-mile BART Silicon Valley Berryessa Extension with a cost projecting $100 million + under budget.

Gonot was also assigned an interim Chief Officer role while VTA was pursuing, what became, the successful Measure B for ½ - cent sales tax for transportation improvements in Santa Clara County. In the year she was in this role, she was responsible for developing the implementation plan for the multi-modal Measure B sales tax. In addition, under her oversight, the Board adopted a new comprehensive transit service plan balancing the demands for ridership and the needs for coverage.

She has worked with stakeholders and federal, regional and local agencies throughout her career. She successfully worked with the Federal Transit Administration to receive $900 million of federal New Starts funding program for the Berryessa Extension. She was key in discussions with the Board and local stakeholders on options for the operations and maintenance funding for the BART to Silicon Valley extension leading to the successful ballot measure for operating assistance. At VTA, she has been designated as the Congestion Management Agency Director for Santa Clara County responsible for integrating transportation and land use policy for mobility options.

Ms. Gonot worked for transportation consulting firms before joining VTA. Her education includes a Bachelor's degree in Civil Engineering from the University of Notre Dame and a Master's Degree in Civil Engineering from the Pennsylvania State University.