Project Overview
Wasatch Front Regional Council's long-range transportation plan has identified the need to improve transit service between southern Davis County and Salt Lake County. The Davis-SLC Community Connector is a proposed Bus Rapid Transit (BRT) system between Davis County and Salt Lake City. In 2014, UTA evaluated the merits of this proposal and with input from the community, selected a preferred corridor connecting downtown Salt Lake City with the Woods Cross Front Runner station.

In 2017, the State Legislature apportioned funding to Davis County to support the development of this project. With funding available this year, UTA and its project partners have renewed discussion of the Davis-SLC Community Connector. Current efforts are focused on refining the locally preferred alternative from 2014, with possible additional operational connections or extensions of the route. UTA is studying the ridership, traffic, and other impacts of altering the original proposal, and is reaching out to the community to gather input on the project.

UTA will incorporate community input into its analysis of the proposed BRT system. This analysis will become the subject of an ongoing discussion with project partners, including the Federal Transit Administration, as the project moves to the preparation of an environmental study in 2020.
Share Your Opinion
UTA would like to hear your thoughts about the proposed Davis-SLC Community Connector and possible operational extensions. Please take a minute to complete our survey: www.opentownhall.com/7996
Project Maps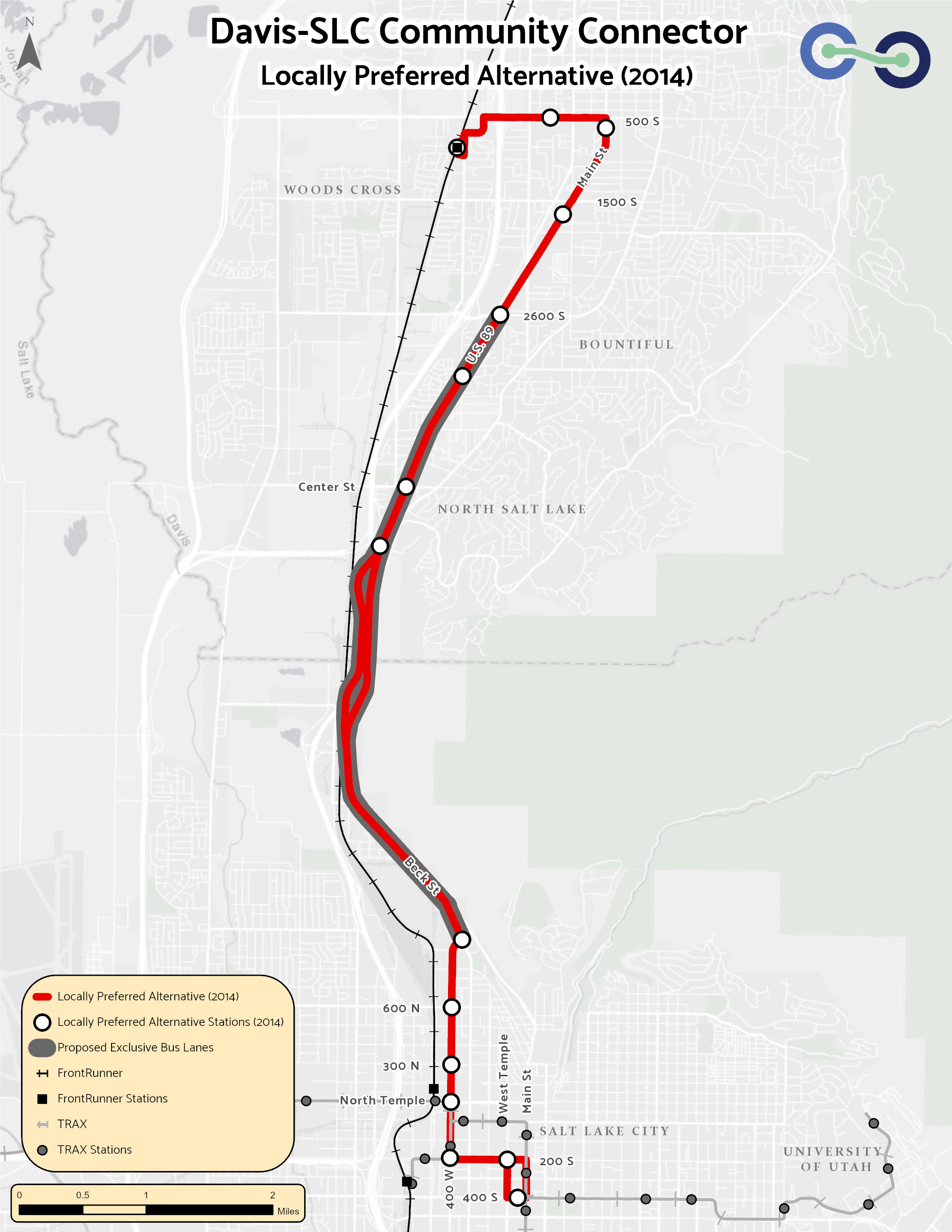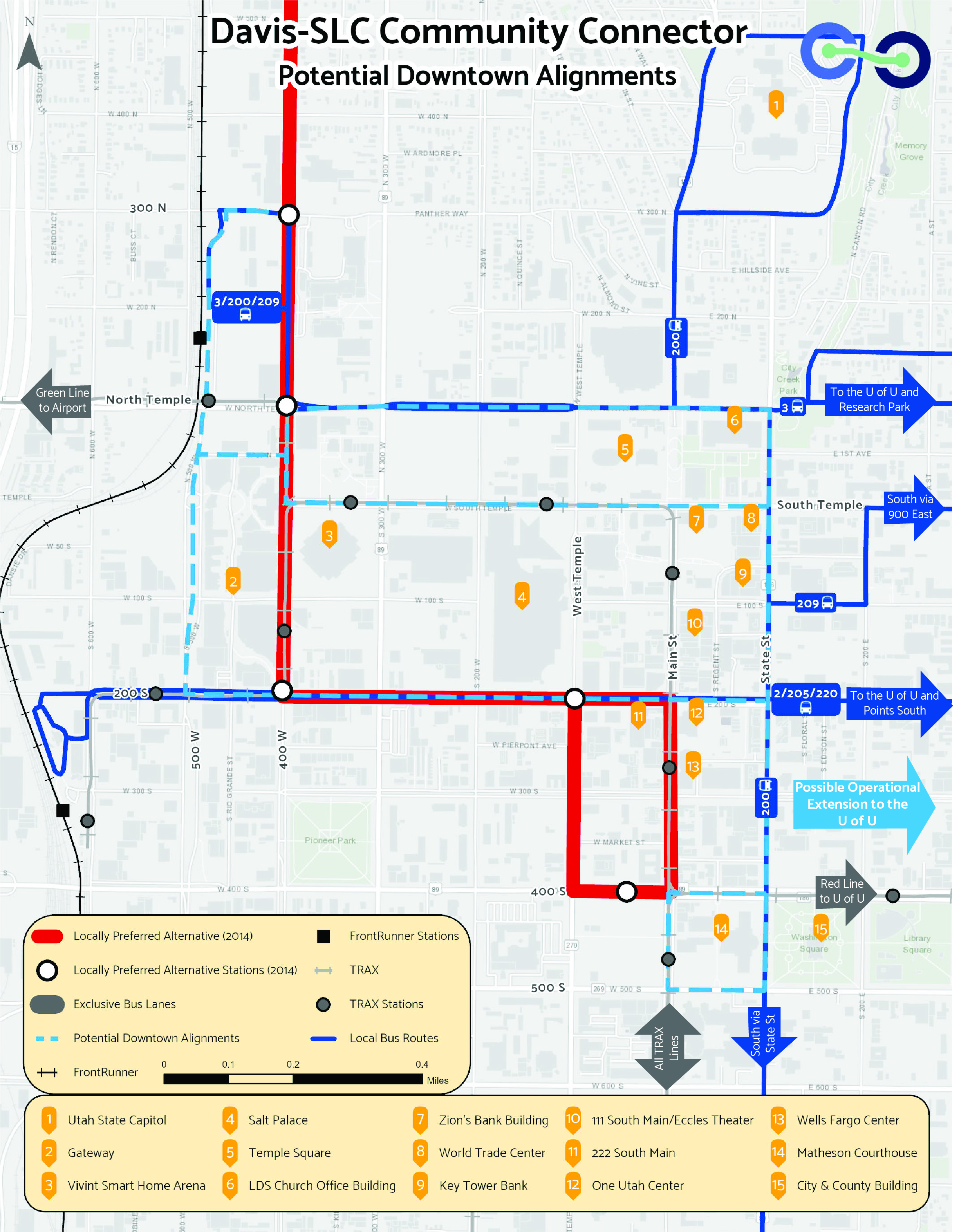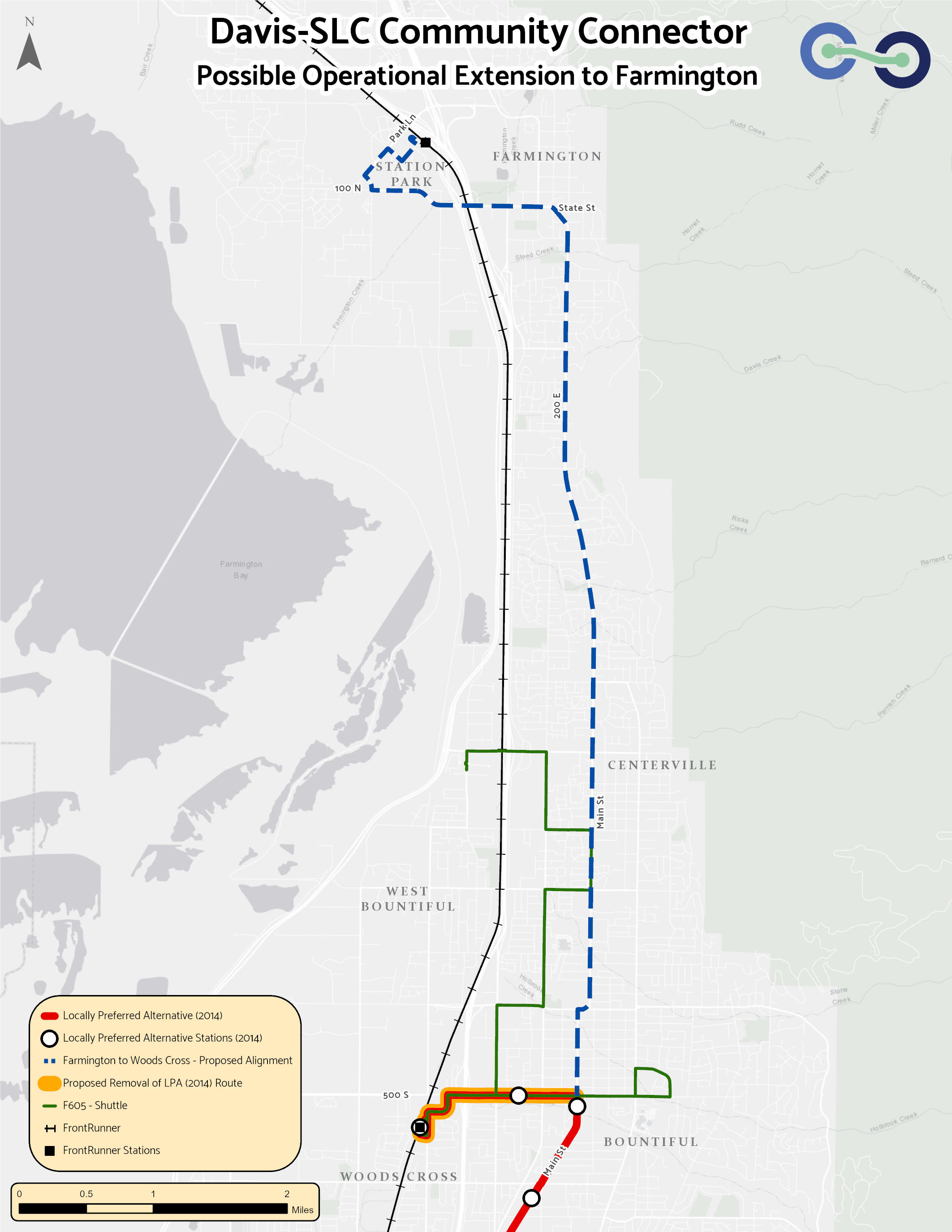 Contact Information
Phone (Hal Johnson): 801-237-1905
Email: gangerbaue@rideuta.com