Ten years of FrontRunner and 10 years of memories. Many of our riders have been with us since the first train left the station on April 26, 2008. We appreciate everyone who rides with us and value the many friendships that have been created over the last decade. As we start to wrap up our #FrontRunner10 anniversary week, we thought it fitting to share four riders' FrontRunner experiences. Remember that there's one final celebration to enjoy - our "Food for Fare" day on Saturday, April 28. Bring a non-perishable food donation for the Utah Food Bank and ride FrontRunner for free all day.
Mike Porter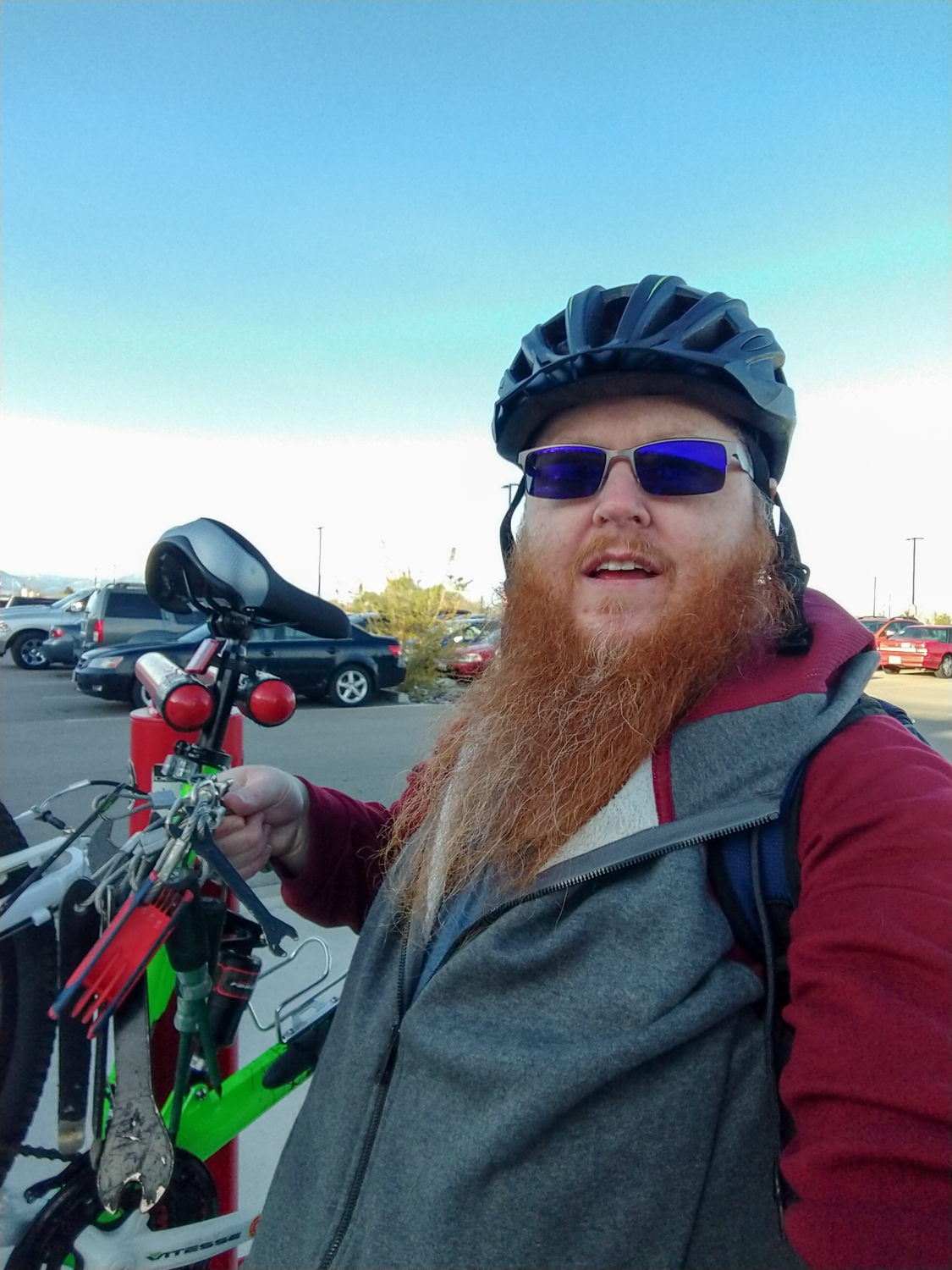 In June 2017, Mike Porter wanted to improve his health and hoped public transit could help. He and his wife had recently moved to a home close to the South Jordan FrontRunner Station so that he could easily commute to Provo. A little less than a year later, Porter said the combination of healthy eating and riding FrontRunner, transferring to a bus and walking the last .6 miles to his office has helped him lose a significant amount of weight.
"Most of my coworkers thought I was crazy to walk that far," he wrote to UTA in an email. "However, since I started that "FitnessRegimen" of FrontRunner, I've lost nearly 50 pounds."
Porter said his next goal is to bypass the bus and bike the six-mile round trip from Provo Station to his office. He tried it last spring but was too tired to make it a practice. Today, with his improved health, he's looking forward to making it a regular part of his commute.
"This spring, I took my bike for the first time, got it out and was able to complete the ride all the way to work," Porter said. "That felt pretty good. Now I know I can do it."
Teresa Brunt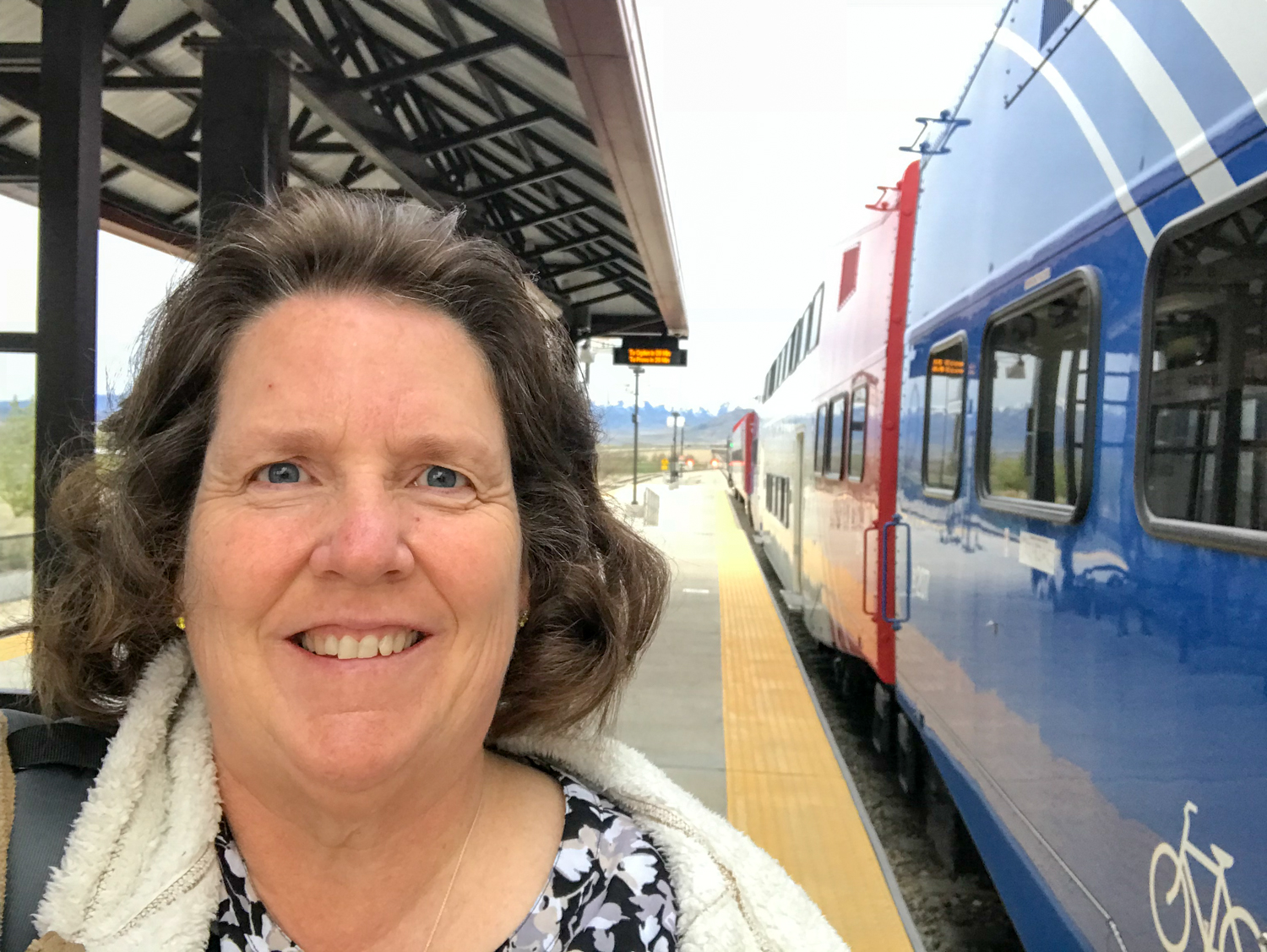 Teresa Brunt used her FrontRunner commute to complete her master's degree in nursing education. The case manager for the Intermountain Medical Center would read nursing theory books, review papers she had written and check on upcoming assignments as she rode from American Fork or Lehi to Murray Central Station. Brunt said throughout her studies, she was cheered on by Joan, a UTA train host scheduled on the 7:27 a.m. train. Joan even made a special train announcement on the morning of Teresa's graduation.
"Joan is just an awesome lady," Brunt said. "I try to treat my patients in the E.R. the way that she treats her riders."
Mike Christensen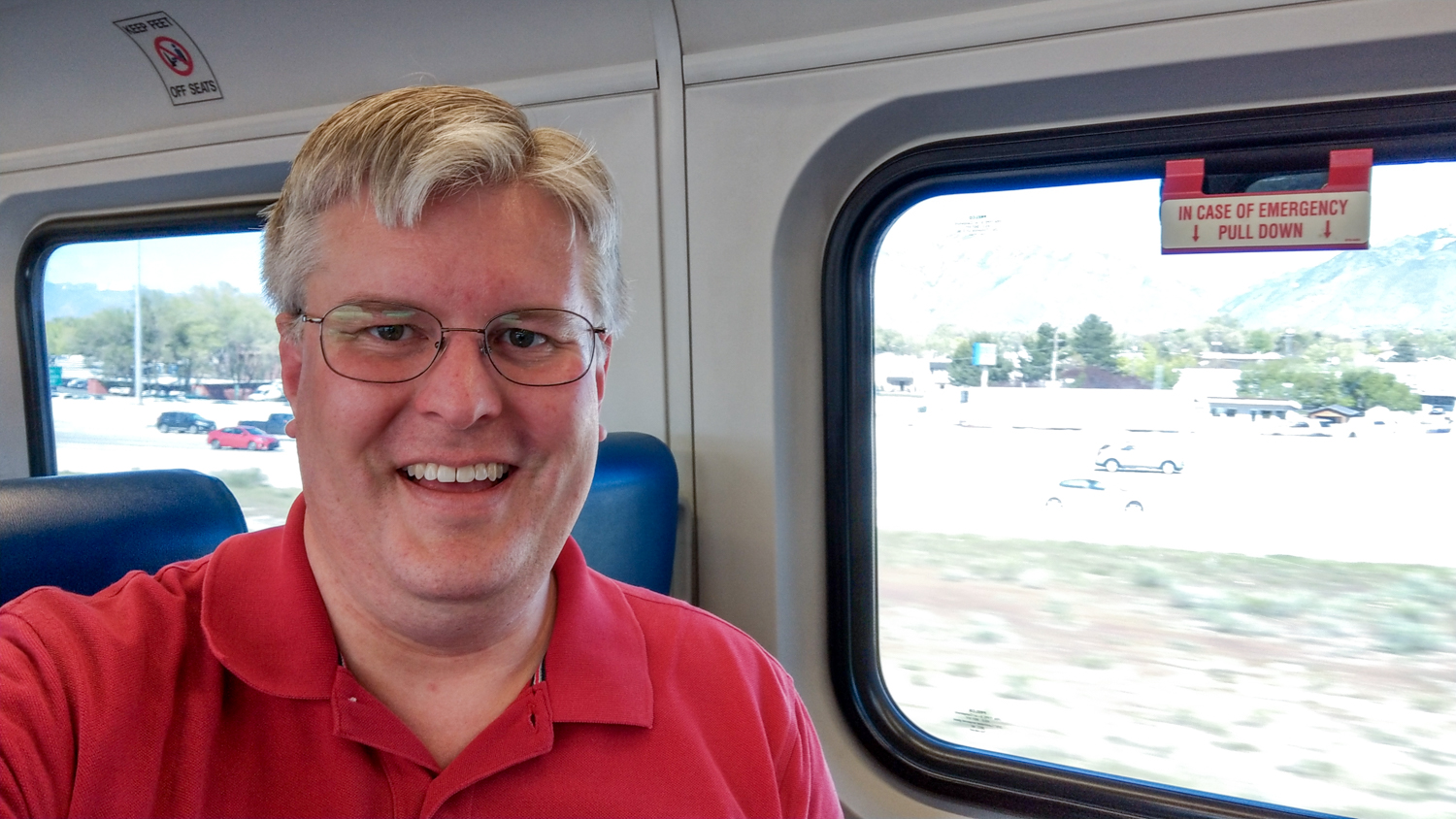 Mike Christensen remembers riding the train on opening day and even getting a little sunburnt waiting to board. He's been riding ever since, and sold his car 18 months ago to live a fully transit-oriented lifestyle. Christensen said that thanks to UTA, he was using his car so infrequently that when he'd try to drive it every few weeks, the battery would be dead. Today, when Christensen is not riding public transportation, he's studying it as part of his master's degree program at the University of Utah.
Christensen said he depends on TRAX and GREENbike for work but rides FrontRunner to visit his girlfriend in Orem, often taking the train south to pick her up, riding to Salt Lake City for dinner and entertainment and then seeing her safely home to Orem on the train again before making a final trip back to Salt Lake.
"It's really nice for dates," he said. "It's a much better environment to sit back, talk to someone and get to know them. When you're driving you can't give your full attention to your date."
Philip Sauvageau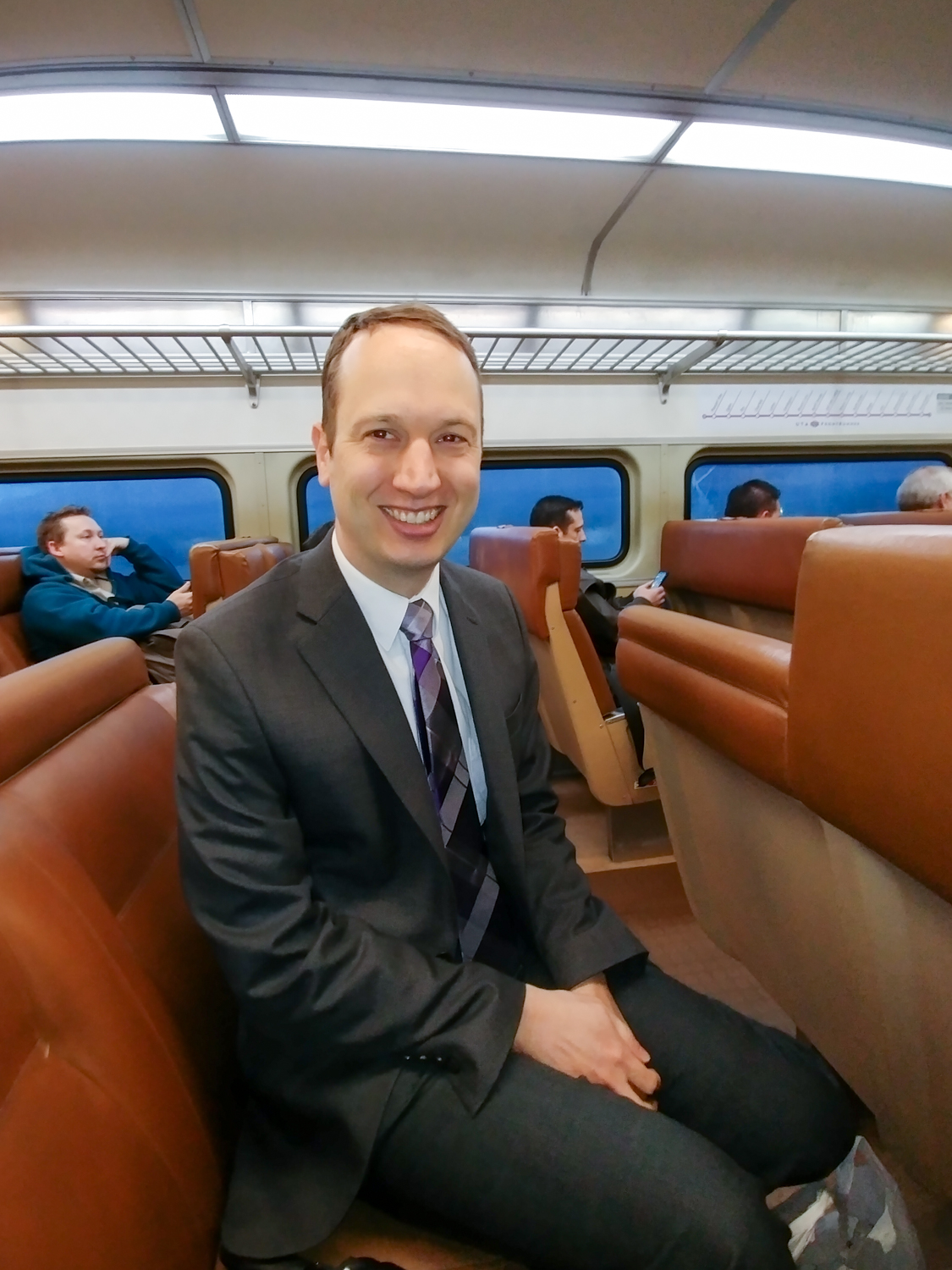 Philip Sauvageau has been supporting FrontRunner even before opening day. Sauvageau volunteered his time to serve on a committee to help design light fixtures, pillars and other aspects of the Pleasant View Station. Today, he rides the train from Layton to Salt Lake City where he works for The Church of Jesus Christ of Latter-day Saints in meetinghouse facilities. Sauvageau used his time on the train to study for his master's degree in business administration through Weber State University, and now spends his commute relaxing, reading the newspaper and making new friends – all while saving gas money.
"I only have to fill up my gas tank once a month," he said.
When he's not riding for work, Sauvageau is teaching his young nephews to follow in his footsteps. Together they ride UTA to the Clark Planetarium, Station Park, Lagoon and the Living Planet Aquarium.
"They love it and they're even starting to learn all the station names," he said.
Thank you to all four riders for sharing their stories. We always love to hear from our riders and are collecting UTA rider stories for future projects at Utasocial@rideuta.com.