Student, Faculty and Staff Transit passes will no longer be available to purchase through the UTA Website beginning July 23, 2018 at 7pm.

Starting August 1, 2018, all SLCC OneCard's will be activated as a UTA Transit Pass. Students, faculty and staff can use their ID to ride UTA Bus, Express Bus, TRAX, Frontrunner, and Streetcar free of charge. This pass is not valid on UTA Paratransit, Ski and Park City Services. To ride, simply tap on and off the card readers that are located at the front of the bus or on the train platform.

If you have questions, please call the Campus Card Office: 801-957-3859 or email passprograms@rideuta.com.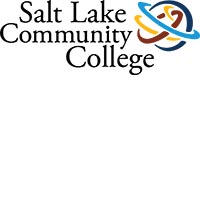 Salt Lake Community College has a partnership with UTA to offer students, staff, and faculty discounted transit on the majority of UTA services.

Who Qualifies: Students registered for the current semester, as well as Faculty & Staff.

Cost: Starting at $15

How to get a pass:
Register for classes (for upcoming or current semester)
Buy your UTA pass online. Select SLCC from the institution drop-down list, choose from the list of available pass options (30-day, premium 30-day or semester, premium semester), purchase it then print out a copy of your receipt.
Go to any ID center, show them your receipt, request your new OneCard (if you haven't got it already) and they will print your OneCard and activate your bus pass at the same time!
Purchase your pass here
Services:
Premium Transit Pass: Valid on UTA Bus, Express Bus, TRAX, and Frontrunner. Not valid on UTA Paratransit, Ski and Park City Services.

Regular Transit Pass: Valid on UTA Bus and Trax. Not valid on UTA Paratransit, Ski and Park City Services.

Website: http://www.slcc.edu/onecard/utaedpass.aspx