What is Provo Orem TRIP?
Provo Orem TRIP (Transportation Improvement Project) is a road, transit, bicycle and pedestrian improvement project designed to meet growing transportation needs in Orem and Provo. Community benefits from the project include reducing vehicle trips, supporting the economy and providing transportation choices.

The project is a partnership between the Utah Department of Transportation (UDOT), Utah Transit Authority (UTA), Mountainland Association of Governments (MAG), Provo, Orem and Utah County.

Project Timeline

Project Vision
Orem and Provo continue to grow in population as families expand and want to stay in the communities where they grew up and as employment opportunities and university enrollment increase. As growth continues, more vehicles, traffic and delays can be expected, unless we wisely plan and build a balanced transportation system that provides multiple options to meet the increasing demand.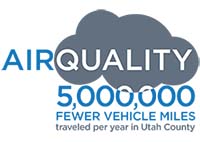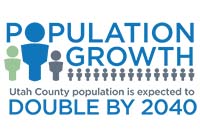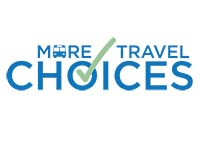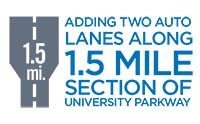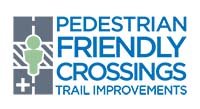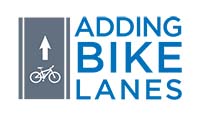 Project Area
The project runs from the Orem FrontRunner station, east on University Parkway, around 900 East and 700 North and down University Avenue to the Provo FrontRunner station. The project provides a way for people to connect to two universities, two malls, two LDS temples, the Missionary Training Center, university sporting events and community events such as the July 4th Freedom Festival. Check out our interactive map to view the project area.
Stay Informed
Beginning Friday, Sept. 22 at 10 p.m. and continuing through 6 a.m. on Monday, Sept. 25, Freedom Boulevard will be closed at University Parkway to accommodate intersection reconstruction work. Traffic will be maintained along University Parkway. Detours signs will be posted for Freedom Boulevard traffic. Business access will be maintained north and south of the intersection but drivers will not be permitted to enter or exit from University Parkway.

Motorists are advised that both east and westbound University Parkway traffic will be shifted to the eastbound lanes between 2230 North and University Avenue with one lane maintained in each direction.
Behind the Barrels
9/22/2017 Update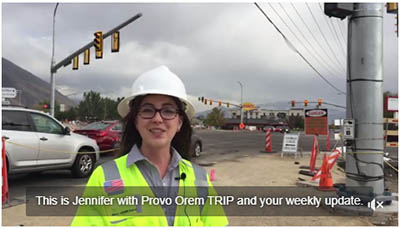 Over the last few weeks, the Provo Orem TRIP BRT bus has made its debut at several locations in Utah County and along the Wasatch Front. We asked people what they thought of the bus and the new features it has to offer. The BRT bus is scheduled to appear at several community events where you can climb aboard and take a tour. To learn more about BRT and the project, visit ProvoOremTRIP.com.

Contact Us
Hotline: 1-888-661-8806
Email: provooremtrip@rideuta.com