UTA employees gathered at three different locations yesterday, Sept. 13, to perform acts of service. Some met early at the Volunteers of America Homeless Youth Resource Center to prepare and serve breakfast to dozens of teens and 20-somethings waiting patiently for the center to open. Others traveled to Kaysville to paint the walls of the Safe Harbor Crisis Center. A third used Styrofoam coolers, fleece blankets and straw to build cold-weather shelters for feral cats at the Best Friends Animal Society in Sugar House.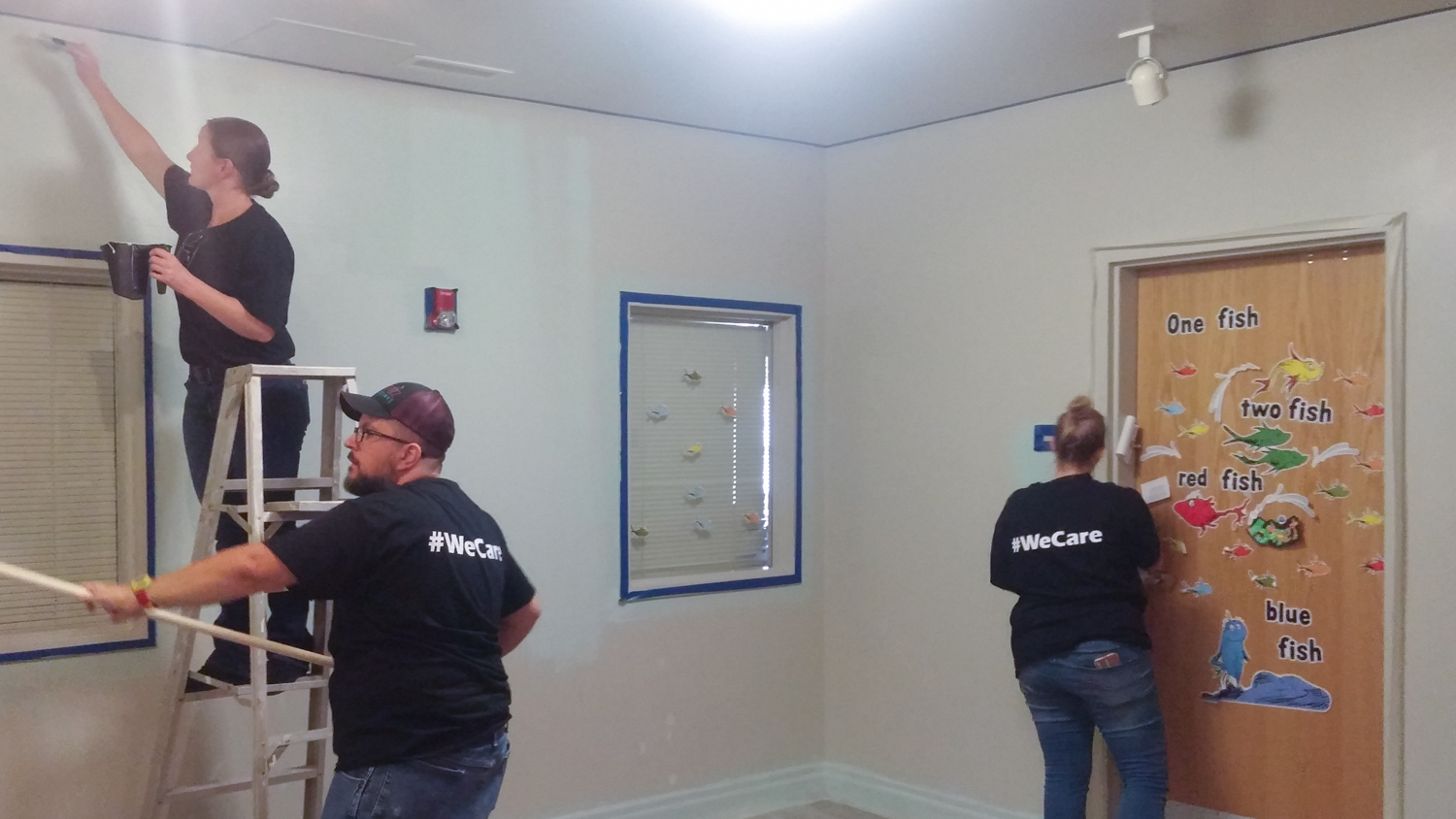 This is the third year that UTA has participated in the United Way of Salt Lake's annual Day of Caring. The effort is organized by UTA's FrontRunner division, and each year more employees come forward, eager to help.
The first year started out with a single project to landscape the courtyard of a domestic violence shelter. Word of the event grew within UTA, FrontRunner personnel supervisor Kayleigh Hammerschmid said, and this year employees were adding extra lines to the bottom of volunteer sign-up sheets so they could participate. Many employees volunteered during their personal time so they would still be available to perform critical FrontRunner duties.
UTA Commuter Rail General Manager Bruce Cardon said the effort is characteristic of his team, who look for ways to serve both in their work and in the community.
"The aspect of serving is something we strive to do every day for our customers who ride the train. Because of this culture, there was a strong desire from our great employees to find additional ways to serve our community," Cardon said.
Thank you, FrontRunner team, for your willingness to serve and help. Special thanks to FrontRunner employees Lyndi Belnap, Craig Campbell and Cheryl Wojtasek for helping organize this year's projects.