Legislative Interim Day - June 20
UTA will testify in the Transportation Committee during the upcoming Legislative Interim Day on June 20, at 8:30 a.m. If you have an interest in learning more about what UTA is doing with respect to SB 136 and other transit issues, please attend the meeting either in person or online at le.utah.gov.
Orem solicits FrontRunner station comments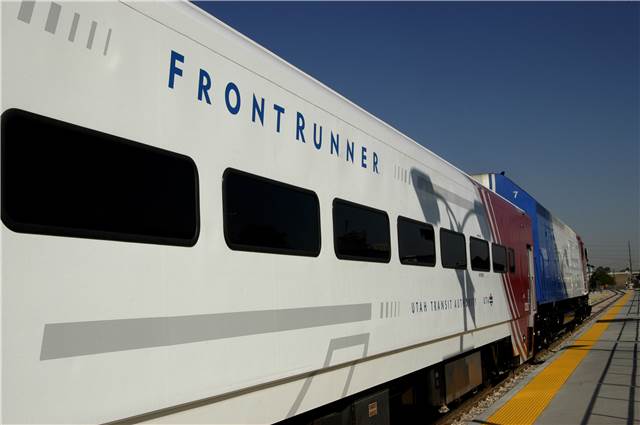 The City of Orem and UTA have partnered to create a Station Area Plan for the new Orem FrontRunner station. Orem has an online town hall to solicit community feedback about the new station that is open for comments until July 1, 2018.
S-Line double track groundbreaking on June 11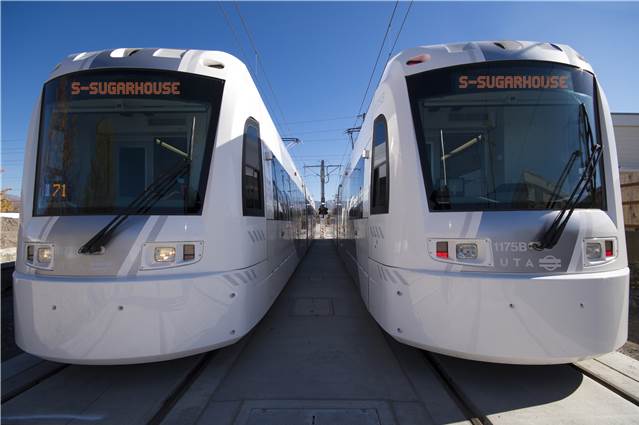 Hosted by Salt Lake County, UTA is joining local elected officials and community partners on Monday, June 11 at 9:30 a.m. for an event to celebrate the start of construction on the project to double-track a section of the popular S-Line streetcar. Since the S-Line opened in December 2013, the South Salt Lake and Sugar House area of Salt Lake City have experienced significant growth, with the addition of more than 1,000 residential units and over 2 million square feet of redevelopment.

With the area's explosive development as well as the S-Line's growing popularity, adding double track will allow UTA to increase the streetcar's service frequency to better serve the community. Headways are currently every 20 minutes, and with the addition of double track on a two-block segment of the line, frequency will be increased to every 15 minutes. The new double track will be built by extending the passing track from 500 East to 300 East.
FrontRunner 10th Anniversary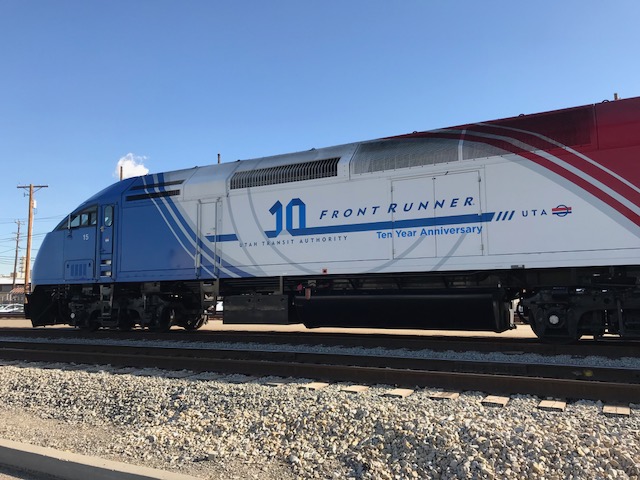 This year marks the 10-year anniversary of Utah's premier commuter rail service. In the past 10 years, FrontRunner has made over 180,000 trips, transported over 31 million riders and traveled more than 10 million miles. Now a fixture along the Wasatch Front, FrontRunner has come a long way in the past decade and there is more in store for UTA's state-of-the-art rail line.

In the short term, FrontRunner employees are working hard to finish installation and activation of Positive Train Control, which is expected to be completed at year end. Plans for more efficient bike racks on the trains that allow for better bike store are currently being reviewed by the Federal Railroad Administration and, if approved, will be installed in 2019.

Planning is also underway for major long-term improvements, including evaluating funding and property needs to double track the system; and electrifying FrontRunner, which would result in faster trip times as well as environmental benefits; and expanding service from Santaquin to Brigham City.
TIGER grant brings transit closer to more Utahns
UTA hosted a post-grant signing for the First Mile/Last Mile TIGER grant, which is intended to bring people closer to transit opportunities. Under the $20 million federal grant, UTA will manage 161 separate projects slated for completion over the next four years.

Joining UTA in the cooperative effort are the Utah Department of Transportation, Wasatch Front Regional Council, Mountainland Association of Governments, six counties and 26 cities. The effort is expected to turn the $20 million grant into more than $75 million (with local match funding) in improvements. The projects outlined under the grant incorporate active transportation solutions such as walking and biking, pedestrian bridges and bike lockers. New trails, ADA access enhancements, sidewalks and crossings are also earmarked under the grant. The connective and collective impact will be felt from Summit and Tooele counties on the east and west to Weber and Utah counties on the north and south. The first project under the TIGER grant will start this month – a sidewalk connecting the new Farmington High School to a FrontRunner station.
Utah County legislators tour new Utah Valley Express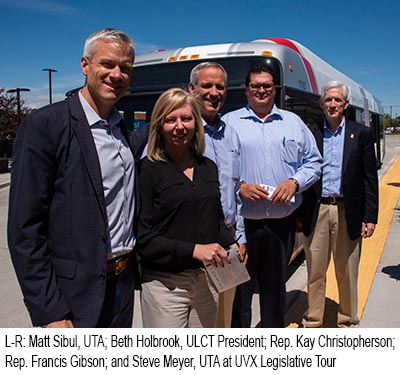 Utah County legislators got an early look at the Utah Valley Express (UVX), UTA's new Provo-Orem Bus Rapid Transit line, during a tour on May 30. Representatives Gibson and Christopherson were joined by Senator Dayton and representatives from the Utah Association of Counties and the Utah League of Cities and Towns, for a ride through part of the 10 ½ mile line that connects the Orem FrontRunner station to East Bay in Provo.

UVX is made up of 25 new, 60-foot articulated buses that will stop at 18 stations along its route and use traffic signal priority to complete six-minute headways during peak travel hours. Approximately 51% of the line will travel in exclusive bus lanes to reduce traffic congestion.

UVX is part of a $200 million transit, road, bicycle and pedestrian improvement project designed to meet the growing transportation needs of Orem and Provo. The project is a partnership with the Utah Department of Transportation, UTA, Mountainland Association of Governments, the cities of Provo and Orem, and Utah County. Funding for the project comes from Federal Transit Administration grants, local UTA funds, UDOT state funds and donated property.
Utah hosts nation's public transit builders
UTA hosted this year's Transit Academy, a week-long event sponsored by the National Transit Institute (NTI). Housed within Rutgers University, NTI offers training and education programs for the public transit industry. The Transit Academy is a comprehensive and behind-the-scenes study of a major transit system where participants see firsthand what is required to operate public transit and learn the critical national, state and local issues affecting the industry. UTA began hosting Transit Academy in 2003, with the event being held in Utah every three years.

From May 14-18, over 35 participants from the Federal Transit Administration (FTA) and public transit agencies across the U.S. were in Utah to learn about the inner workings of UTA, visit facilities and ride all of the agency's transit modes. Over 30 UTA employees representing every department were on hand to give Transit Academy attendees a look at the many functions within UTA that work together to deliver transit service.

Paul Larrousse, NTI's director, said, "Transit Academy plays a crucial role in teaching people new to transit what it takes to move people using public transportation. This is not something you can learn in school, rather you have to see how it works. The fact that FTA takes two-thirds of the seats at Transit Academy speaks to the quality of information and insights people can learn about transit at our annual event."

Larrousse said that UTA was selected as a destination for Transit Academy because it demonstrates how a new system can effectively integrate into an existing community. "UTA has a great story to tell, from the challenges it faced building rail to having a comprehensive system ready and working in time for the Olympics. UTA is an example of how an excellent transit system can be built despite significant logistical challenges and a lot of naysayers. Every transit agency faces an uphill battle, but the people of UTA should be really proud of what they do and what they've created. It is an impressive transit agency that we enjoy showcasing at NTI."
UTA board ratifies interim executive director appointment
The Board of Trustees confirmed the appointment of Steve Meyer to interim executive director at its monthly meeting held May 23. Meyer is expected to serve in the temporary position until at least November 1, when Governor Herbert selects the new three-member Board of Trustees, which in turn will designate a permanent executive director.

Meyer has significant experience in Utah transportation and transit, having been one of the architects of the I-15 reconstruction project as well as other major planning and construction transportation developments in the state prior to joining UTA 16 years ago. During his tenure at UTA, Meyer was instrumental in the completion of UTA's FrontLines 2015 project, which added 70 miles of new FrontRunner and TRAX rail to the UTA system and was completed under budget and two years ahead of schedule. He was also involved with the transit-oriented development projects at four UTA rail stations sites between 2014 and 2016, and served as project manager for the Intermodal Hub Extension Light Rail Project.

Before accepting the interim ED role, Meyer was acting vice president of operations, capital and assets. He is licensed professional engineer in Utah and holds a civil engineering degree from the University of Idaho. Meyer said of his new role, "I'm honored that the Board of Trustees has selected me for this position and I look forward to working with UTA employees and stakeholders to keep the agency moving forward during this transition period."
UTA sets agency record for reliability and ridership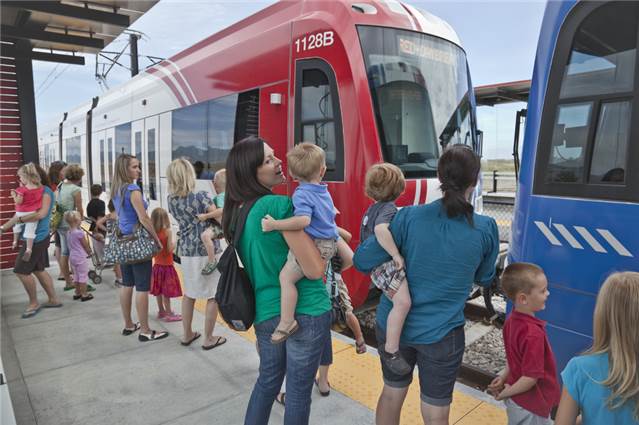 UTA's light rail posted its highest reliability numbers in over a year in April. The Light Rail business unit's reliability results for April exceeded set on-time performance standards of 95% for TRAX and 97.5% for the S-Line in Sugar House.

FrontRunner ridership for April 2018 was ahead of April 2017 actuals and 2018 goals. The commuter rail line saw 20,000 more riders last month than a year ago, and reported over 395,000 boardings for the first four months of 2018. While April year-to-date boardings were just shy of 2018 goals, they were ahead of 2017 figures aided, in part, to higher average weekday ridership compared with a year ago. FrontRunner reliability is also exceeding on-time performance goals for 2018.